New Luminary Art Card Range
Hello!
Welcome to Pegboarders, where we are dedicated to elevating
your organisation and storage experience with our high-quality wood peg boards.

Embracing the simplicity and elegance of Scandinavian design, we are excited to
introduce our Scandi-inspired home decor range that seamlessly blends
functionality with aesthetics.
Immerse yourself in
the beauty of our wood peg boards as they become the focal point of your space,
transforming it into a well-organised and visually stunning Scandi haven.
At Pegboarders, our mission goes beyond providing efficient storage solutions – we
strive to empower you to create a space that reflects the essence of
Scandinavian design principles.
Whether you're a
creative maker seeking efficiency in your workspace or a homeowner longing to
declutter with style, Pegboarders has the perfect solution tailored for you.

Explore our website to discover the countless benefits of our wood peg boards
and browse our exclusive Scandi-inspired home decor range.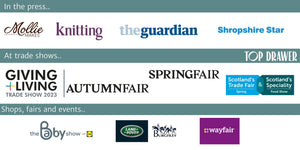 Have a chat ..biscuits optional!
Email: sarah@pegboarders.com
Call: 01952 414 710
Home Decor: Want to create a unique peg board for your home? We love helping with Interior Design!
Trade: Interested in bespoke boards for your business or want to stock the range let's talk.
Collaborators: It's all about supporting each other let's chat through your ideas
Press: It only takes one conversation to make a difference...And a picture can speak a thousand words